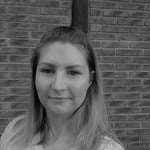 Angelika ist eine Expertin in der Erstellung von Inhalten mit einer einzigartigen Fähigkeit, Materialien zu gestalten, die nicht nur fesseln, sondern auch unser Publikum aufklären und ihm erheblichen Mehrwert bieten. Mit einem tiefen Verständnis für moderne Marketingstrategien spielt sie eine entscheidende Rolle dabei, unseren Kunden zu helfen, ihre Effizienz im Marketing und Vertrieb durch innovative Technologien und Dienstleistungen zu steigern.



In her role as Sales Support Manager for Switzerland and Germany at W4, Angelika is a dynamic addition to our team, utilizing her content creation prowess to communicate our brand's message effectively. Her dedication to conveying complex ideas in a clear and concise manner is truly commendable.

One of Angelika's standout qualities is her ability to create content that resonates with readers, driving engagement and loyalty. Her expertise extends to social media and email marketing, and she brings a wealth of experience in customer relationship management (CRM), lead nurturing, and sales.

Angelika's linguistic abilities are equally impressive; she is not only a native German speaker but also fluent in English, and has a basic level of French. These multilingual skills enable her to communicate effortlessly with a diverse range of customers and partners from various countries and cultures, further enhancing her role as an international asset to the team.

Beyond her professional life, Angelika enjoys spending her free time taking long walks around picturesque Proyart, located in Hauts-de-France, France, where she resides with her partner and their three beloved dogs. Her passion for the great outdoors and her commitment to a balanced lifestyle reveal another layer of her multifaceted personality.

Angelika's enthusiasm, professionalism, and wealth of expertise make her a truly valuable member of our team, and her contributions play a vital role in our ongoing success.
Stay Connected

You can easily get in touch with Angelika through various channels to discuss your marketing and sales needs, or simply to connect and collaborate. Feel free to reach out via:
LinkedIn E-Mail Telefon
Angelika is always eager to engage with new connections, so don't hesitate to get in touch through your preferred platform. Whether you have a business inquiry or simply wish to connect professionally, she's just a message or call away.