PIM stands for Product Information Management and is an essential tool in today's digital business world. PIM systems are designed to help companies efficiently centralize product information, manage it in large volumes, and easily keep it up to date.
Nowadays customers expect accurate and up-to-date information about products more than ever. A PIM system is an indispensable tool for meeting the demands of the market. Whether in the e-commerce industry, retail or manufacturing, the central role of a PIM system is to ensure the consistency and accuracy of product information in order to integrate it seamlessly with different systems and sales channels.
But the path to centralized data management is not without its challenges. In this article, we will take a closer look at the challenges companies face before implementing a PIM system, how a PIM system can solve them, and the added value it can bring to your business.
PIM in companies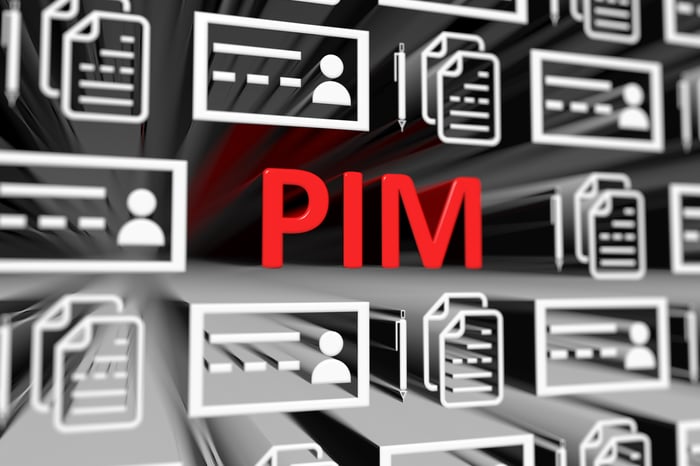 In today's fast-paced world of commerce, the efficient management of product information plays a crucial role in the success of businesses. This is where a PIM system comes into play.
The increasing complexity in managing product information, whether due to an extensive product portfolio, the need for multi-channel distribution or the constant updating of data, makes the implementation of a PIM system an indispensable measure for large companies.
10 PRODUCT MANAGEMENT CHALLENGES AND THEIR SOLUTIONs USING PIM SYSTEMS
1. Data fragments
Challenge: If your company is no longer at the beginning of its journey and you have already tried a few systems, you may face the challenge that your product information is scattered in different file formats and sources, resulting in inconsistent data and making management laborious and error-prone.
PIM solution: a PIM system centralizes all product information, making it easy to maintain and keep up to date. The error rate is also drastically reduced by using only one system. Consistent data makes it easier for customers to make their purchasing decisions.
2. Inconsistencies due to manual operations
Challenge: Does your company create product catalogs and brochures manually? Manual work always carries the risk of inconsistency. For example, catalogs and brochures that should contain identical information may still differ.
PIM solution: A PIM allows you to have the desired catalogs and brochures generated automatically. This not only ensures 100% consistency, it also reduces process costs at the same time and allows your employees to use their skills in creative or conceptual work instead of working through repetitive tasks.
Highlight: You can tailor your catalogs and brochures to your target audience in no time at all. With the help of our experienced PIM experts, our partner Agathon has succeeded in presenting the same product individually for each of its target groups.
To do this, the PIM uses different application images and texts that are precisely tailored to the needs and different requirements. Addressing target groups has never been so easy.
3. Qualitative data for a modern online store
Challenge: More and more companies are investing in their own online store to make it even easier for customers to buy their products. However, ERP data from ERP systems, as they exist in most large companies, are not optimized for online stores.
PIM solution: A PIM system can prepare product information fir online stores by adding content and images to the respective product. Transmission between the PIM system and the online store can also be fully automated and carried out at regular intervals, so that you do not have to maintain data twice.
4. Workflows and data inputs within the company
Challenge: Multiple departments often need to capture, modify and maintain product information, which can be inefficient.
PIM solution: PIM systems enable the definition of workflows, which leads to process cost optimization.
Imagine a large manufacturing company where multiple departments are responsible for managing product information. Previously, each department had its own process for entering and updating product information, leading to inefficiencies and potential data inconsistencies.
After implementing a PIM system, the company introduced streamlined workflows. Now, when product information needs to be changed or updated, it follows a predefined workflow that ensures efficient collaboration between departments. This not only significantly reduces the time and effort required for data management, but also leads to considerable cost savings by optimizing processes.
5. International distribution
Challenge: Translations of technical terms and descriptions into different languages as well as consistent spelling of said terms are time-consuming. But if you are selling your goods internationally there is no way around it.
PIM solution: A good PIM system offers an integrated database for terms that is tailored precisely to your products and can be supplemented at any time. Translations are fully automated. Not only do you get process cost optimization, but you minimize the error rate of manual work and individual preferences for terminology as well as spellings.
6. Date chaos
Challenge: It is difficult to find up-to-date product information and make it available in different places in the company. Data silos are not unusal. Due to unavoidable turnovers, companies lose countless, important data that would have been preserved using a product information management system.
PIM solution: With the one central data source which the PIM system creates, all current product information can be easily found and made available to all relevant departments. Thanks to a sophisticated rights and roles concept, employees can be granted access to exactly the information they need for their work. This efficient way of working not only helps you avoid unpleasant searches in data chaos, but also gives your employees a real boost and makes their day-to-day work much easier.
7. Time to Market
Challenge: The launch of new products involves many obstacles. Don't let your data management be one of them.
PIM Solution: By automating and accelerating product information processes, a PIM system can reduce time to market by reducing the amount of manual work required. Not only will you get your products to market faster, but you'll also find a lower error rate in the information output, as it only needs to be maintained centrally in one place: Your PIM system.
8. Regulatory compliance
Challenge: Many industries, such as healthcare, food retail, and automotive, have strict regulations and standards for product information. The manual entry and maintenance of product information in these industries is a source of errors and requires concentration and full knowledge of the employees in charge as well as great trust on the part of superiors.
PIM solution: A PIM can ensure that all information complies with legal standards. In addition, a history for tracking changes to product information is already standard with almost all PIM systems.
9. Supplier collaboration
Challenge: In today's fast-moving times, cooperation with different suppliers is essential in order not to be dependent on a single source of supply. Different suppliers also mean different data sources.
PIM solution: Efficient PIM facilitates collaboration with different suppliers and enables easy integration of data from different sources. This eliminates the need for complex data handling between you and your ideal suppliers.
10. Multichannel distrubution
Challenge: To reach the largest possible number of potential customers, it is important to be present on various sales channels. But managing all these marketplaces manually is almost impossible.
PIM solution: A PIM system enables efficient customization of product information for different sales channels, ensuring consistency and presentation on different platforms. Targeted customer approach as well as the most up-to-date information facilitate purchase decisions and accelerate the check-out process.
The importance of pim systems for different industries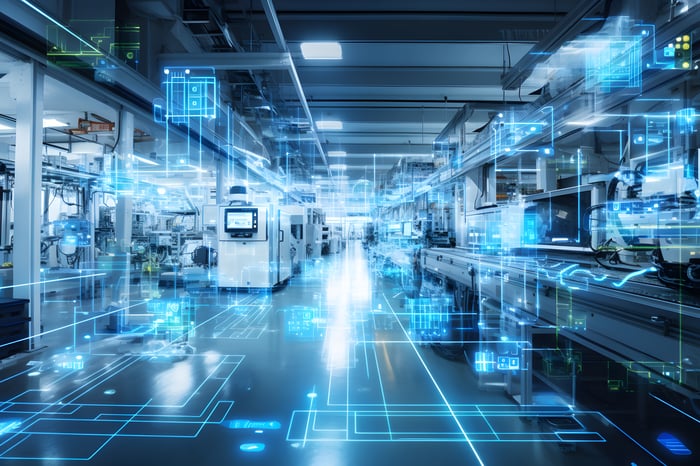 Now that we have taken an in-depth look at the challenges a PIM system can overcome, let's take a look at the significance of these systems for various industries. Although the benefits of implementing PIM and PIM systems are obvious, we have decided to take a closer look at the industries where we see the biggest need.
Manufacturing
In the manufacturing industry, some large companies have already realized the benefits of PIM systems and are using them successfully. Nevertheless, many smaller and medium-sized companies may still be hesitant to take this step.
But even for them, PIM systems can bring significant benefits. Especially in manufacturing, where product diversity and international markets play a major role, small and medium-sized companies can benefit from the introduction of a PIM system.
By centralizing and standardizing their product information, management becomes more efficient and reliable. This is especially helpful if they sell to multiple countries or operate across multiple distribution channels.
Implementing a PIM system can help your company become more competitive and manage the complexity of product management.
Healthcare and Pharmacy
As mentioned earlier, the healthcare and pharmaceutical sectors are among those that have specific requirements for product information, especially in terms of strict compliance regulations. Precise and accurate product information is critical as it relates to consumer health and safety.
In these industries, a PIM system can play an extremely valuable role. It can help elevate the quality and integrity of data by ensuring that all information meets regulatory standards. It also minimizes the error rate often associated with manual data entry and management, helping to significantly reduce process costs.
However, the PIM system can not only help meet regulatory requirements, but also increase consumer confidence in the quality and safety of healthcare and pharmaceutical products, thanks to the accuracy of the data.
Agriculture and agricultural engineering
It may come as a surprise to many, but even in industries such as agriculture and agricultural engineering, the number of PIM systems is rising. Especially when it comes to managing technical specifications for agricultural equipment and machinery.
In an industry which is traditionally regarded as rather conservative, it is becoming apparent that digitization and the use of PIM systems can offer advantages.
Potential customers can easily compare specific data of machines and equipment if centrally managed, and uniformly prepared. This way your customers are able to make an informed decision.
This helps significantly to simplify the purchasing process in agriculture and increase efficiency in this traditional sector.
cooperation with w4 for efficient implementation of the pim system
Are you facing one or more challenges in your company and would like to overcome them with the help of a PIM system? Then get in touch and schedule a non-binding and totally free meeting with our experts.
Working with an experienced PIM agency like W4 offers an efficient solution to successfully implement your very own PIM system and overcome product management challenges. From analysis and selection to training and process optimization, W4 can help you get the most out of your PIM system and improve your company's product information management. After all, the most comprehensive system only ever delivers results based on operation.